Chalet Tofane first opened its doors to the public in December 2018, positioned in a fabulous location, with an exciting new restaurant concept aimed at skiers, foodies, and all those who love the Cortina lifestyle and the mountain.
Featuring large windows with magnificent views of the Ampezzo Valley, the restaurant is open for lunch and dinner, offering a rich and carefully designed menu that showcases great classics from the Dolomite tradition, fine cuts of grilled meats, fish dishes, delicious starters, and salads.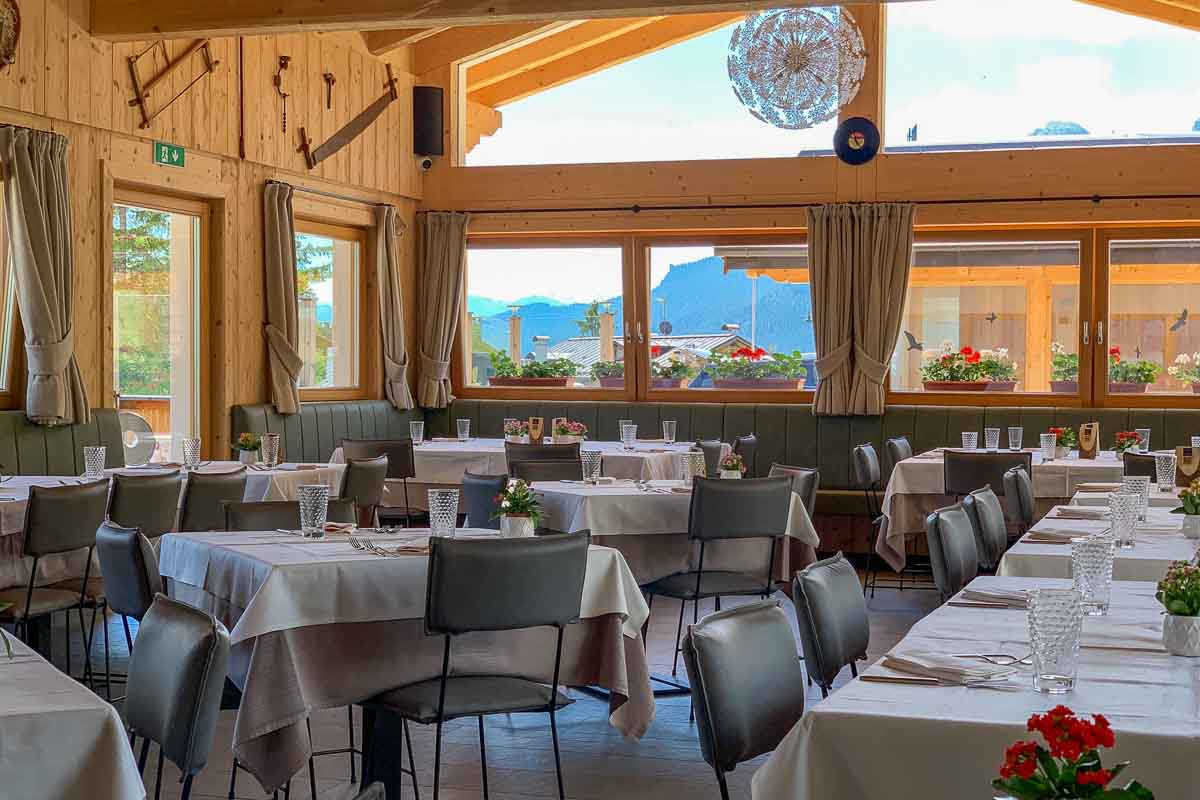 WINE & OYSTER BAR - APRES SKI
The wine cellar of the Chalet Tofane boasts a selection of more than 500 national and international labels, ranging from local wines to great French vintages and a selection of the best Champagne labels, not focusing only on well-known labels but also allowing clients to discover new wines...
A key feature of the Chalet Tofane is its privileged location in one of the most sheltered and central areas for skiing in Cortina, at the departure point of the Socrepes chairlift which brings skiers to the Tofane ski area, venue of the next Cortina 2021 World Ski Championships.
Audi is the official partner of Cortina d'Ampezzo
Performance e sostenibilità nel cuore delle Dolomiti.
I paesaggi spettacolari di Cortina d'Ampezzo offrono il contesto perfetto per vivere l'emozione di un'esperienza di guida che riavvicina le persone alla bellezza del territorio, grazie ai modelli più innovativi targati Audi che combinano innovazione e sostenibilità, e celebrano un nuovo rapporto tra tecnologia e natura.
Per salvaguardare le ricchezze di questa regione, patrimonio dell'Unesco, Audi si impegna ad avere entro il 2025 una gamma di vetture sempre più sostenibile: 30 modelli a elevata elettrificazione, 20 dei quali totalmente elettrici.
Insieme a e-tron, la prima vettura elettrica a zero emissioni targata quattro anelli, Audi ha già introdotto soluzioni di mobilità capaci di coniugare efficienza e rispetto per l'ambiente, sfruttando fonti energetiche alternative come il metano e il diesel 2.0.
Scopri tutti gli eventi estivi Audi a Cortina d'Ampezzo:
https://myaudi.it/it/live/audi-e-la-montagna/estate-cortina-d-ampezzo/